Special Webinar Event

Ensuring Zero Trade-off Between Security and Customer Experience
Featuring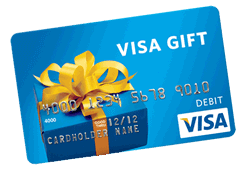 REGISTER NOW & YOU COULD WIN A $300 Visa E-Gift Card!
Must be in live attendance to qualify. Winner will be announced live by the moderator.
About This Webinar
Maintaining the right balance between security and customer experience is always challenging for online businesses. This challenge becomes even more relevant during this crisis as businesses face unprecedented levels of traffic and attacks.
Tune in to learn how LendingTree leverages Cloudflare to strengthen their security posture while ensuring a superior online experience for their customers.
Host David Davis Partner & vExpert, ActualTech Media

Special Guest Candice Madruga Knoll Senior Customer Success Manager, Cloudflare

Special Guest John Turner Application Security Lead, LendingTree
Listen to Security Experts from LendingTree and Cloudflare as they Discuss:
Emerging attack vectors and tactics impacting online platforms
Best practices for online businesses to overcome these threats
How LendingTree leverages Cloudflare to maintain the right balance between security and business objectives