EcoCast By ActualTech Media:

Exploring Modern Healthcare IT Solutions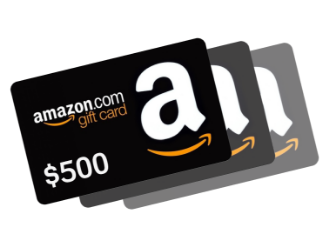 About This EcoCast
If you're working in a technology role in the healthcare field, whether you're in a hospital or clinic, working in a company producing the latest breakthrough treatment or working in an organization helping patients on the financial side of their health, you know that you have unique technology needs that many other companies may not. You also know that you need technology that enables rather than hinders you, and you may be wondering how some leading-edge healthcare organizations are making this happen right now.
ActualTech Media is partnering with some of today's leading enterprise IT vendors to bring you a very special EcoCast focused exclusively on healthcare IT. Audience members that have an affiliation with any area of healthcare, medical, life sciences, or similar areas will be treated to very special healthcare-specific presentations from data center technology providers like Rubrik, CrowdStrike , ServiceNow, Pure Storage, NetApp, Progress Software, and Turbonomic.
During this event, you will hear how the solutions offered by these vendors can help your organization improve critical metrics, whether those metrics are financial or whether they're around saving and improving lives and healthcare outcomes.
Be sure and join us and watch now for free!
Why You Should Join
Why the time is now for a renewed focus on implementing technology solutions that improve operations, reduce waste, and enable healthcare organizations to concentrate on their mission
Ways that new technology can provide better security, a higher level of service, greater agility, and vastly improved efficiency
The critical role that IT resilience plays in healthcare and how such organizations and their various constituents can benefit from it
Speakers
Zak Pellecchia Senior Sales Engineer

Jerry Matt Healthcare Falcon Identity Protection Specialist

Vishakha Sant Global Head of Healthcare Providers

To Be Announced To Be Announced

To Be Announced To Be Announced

Tony Perri Principal Solutions Engineer

Eric Wright Technology Evangelist & Director of Technical Marketing

J. Wolfgang Goerlich Advisory CISO

Fred Morton Senior Sales Engineer

Andrew Mundell Principal Sales Engineer
Agenda
All times shown are Eastern Time.
Rubrik

Q&A and Prize Giveaway

CrowdStrike

Q&A and Prize Giveaway

ServiceNow

Q&A and Prize Giveaway

Pure Storage

Q&A and Prize Giveaway

NetApp

Q&A and Prize Giveaway
Progress Software

Q&A and Prize Giveaway

Turbonomic

Q&A and Prize Giveaway

Duo Security

Q&A and Prize Giveaway

Mimecast

Q&A and Prize Giveaway

Sophos

Q&A and Prize Giveaway