Special Webinar Event

5 Key Ingredients of a Modern BCDR Strategy
Featuring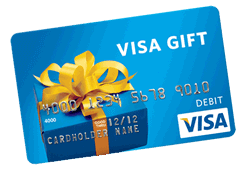 REGISTER NOW & YOU COULD WIN A $300 VISA e-Gift Card!
Must be in live attendance to qualify. Duplicate or fraudulent entries will be disqualified automatically.
About This Webinar
Our experts are back again to continue the conversation around modern business continuity and disaster recovery. In this session, our panelists will discuss 5 key components that organizations should consider to protect against everything from natural disasters to ransomware and rogue employees.
Host David Davis Partner & vExpert, ActualTech Media

Featuring Natasha Loeffler-Little Principal Product Manager, Rubrik

Featuring Mike Preston Technical Marketing Engineer, Rubrik
Topics will include:
Understanding the current state of data security and the human impact of cybercrime
Scrutinizing cost considerations and leveraging technology to do more with less for BCDR
Creating a phased approach for your plan
Protecting hybrid, on-prem, and cloud or multi-cloud environments