Special Webinar Event

Journey To The Cloud – The Impact Of AML
Featuring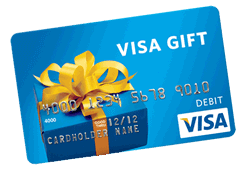 REGISTER NOW & YOU COULD WIN A $300 VISA eGift Card!
Must be in live attendance to qualify. Duplicate or fraudulent entries will be disqualified automatically.
About This Webinar
Guarding against Money Laundering (AML) is no small task today. With increased digitalization of services, a surge of regulatory pressures and growing amounts of data – the pressure to implement effective AML compliance is stronger than ever.
Host Scott Bekker Webinar Moderator, ActualTech Media

Featuring Georgina Bulkeley Director of EMEA Financial Services Solutions, Cloud, Google

Featuring Alexon Bell Chief Product Officer, Quantexa
In this webinar by Google Cloud and Quantexa, we'll discuss:
The growing digitalization of products and complex payment streams
Increasingly sophisticated criminals and their networks
Global regulation pressure on AML compliance expectations
The expanding volumes of data and how context helps cut through it
Moving to the cloud with AML
Ways to overcome AML compliance challenges with Google and Quantexa