Special Webinar Event 7 Changes You Need to Make to Support Extended Work From Home with Citrix
Featuring:
What You Need to Know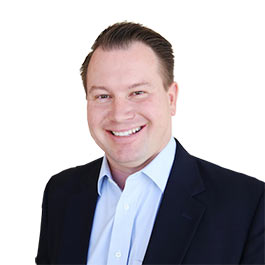 Host
David Davis
Partner & vExpert,
ActualTech Media
Featuring
DJ Eshelman
President of Thrive-IT.com & Eshelman Enterprises,
eG Innovations
Working from home is a new concept for many people. Fortunately, those that had already deployed Citrix and virtual desktop technologies were better prepared than others.
Many IT departments have been hoping that the pandemic will end and employees can return to their offices. But that doesn't look to be happening soon. Managers are now telling employees to stay home permanently, or well into 2021. All of this means that remote access to applications, desktops and servers is here to stay.
As your employees face pressure to complete their daily tasks and meet deadlines, their tolerance for poorly performing remote applications, desktops and servers is limited. At the same time, administration and monitoring techniques that worked when you had all employees working from the office will not work when they are remote. If you continue to ignore what is needed to support remote employees well and keep them productive, the problems you face will simply get worse.
Join this webinar, "7 Changes You Need to Make to Support Extended Work From Home with Citrix" in which consulting veteran and author of "Be A Citrix Hero", D.J. Eshelman will reveal a forward-looking strategy and best practices that you must incorporate in your approach to supporting a remote workforce.
Grab your notebook and shut off your phone. This is not a webinar you will want on in the background, but one that may transform your career path.
Attendees will be treated to
A lesson in methodology that lets consultants charge over $250 per hour.
Info on the things you should be doing now instead of waiting to be told what to do.
7 changes that DJ recommends and become the hero your company needs!