We all agree that smart IT organizations are investigating cloud solutions but what most IT Pro's discover is that moving applications to the cloud model is much more complex than it first appears. We all need greater cloud education and advice before making the recommendation that our company make the jump to any form of cloud (and there are numerous to choose from!)
To help you understand the differences between the many cloud options, the pros and cons of each, how to select the best cloud solution for your company, Nutanix has lined up a series of cloud experts who are here to help guide you along your journey to the cloud in our 3 part private cloud masterclass series!
Sahil Bansal Product Marketing Manager
Nutanix
Is it really possible to build a cloud in your own datacenter while having the burstability to the public cloud that most enterprises will require? 85% of enterprises want the hybrid cloud mode but application portability and skillsets become an immediate hurdle.
In part one of the private cloud masterclass, you'll learn how the Nutanix hybrid cloud platform makes private and hybrid cloud possible with the new Nutanix Clusters! Not only can you run all your applications but also leverage critical services like orchestration, self-service, cost optimization, security, desktop-as-a-service, and disaster-recovery-as-a-service. Join us to get all your cloud questions answered!
Devon Helms Director of Product Marketing - Storage Services
Nutanix
91% of organizations want cloud-like simplicity but how do you get there? By breaking down the pillars of IT and leveraging the Nutanix unified platform for all workloads, you'll gain a simple, flexible, and intelligent distributed storage fabric.
Learn how easy it is to build your own Nutanix storage cloud in part two of the private cloud masterclass!
Identifying, Evaluating and Justifying IT Efficiency Return
Register Here to Watch Now
Steve Kaplan VP of Customer Success Finance
Nutanix
Greg White Director, Solutions Marketing
Nutanix
When considering how to best implement the cloud model in your IT organization, ROI and TCO calculations will likely be at the forefront. It's important to be able to build a strong financial understanding and justification to alter the ingrained processes, interests, and cultural norms surrounding the legacy environment.
This webinar will assist anyone interested in how to use financial analysis as a framework to optimize strategic decision-making.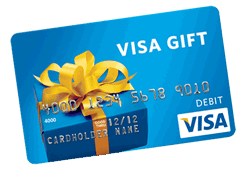 REGISTER NOW & YOU COULD WIN A $300 VISA GIFT CARD! Must be in live attendance to qualify. Duplicate or fraudulent entries will be disqualified automatically.