Special Webinar Event Achieving Predictive Analytics at Scale to Achieve Greater Enterprise Intelligence
Featuring:
What You Need to Know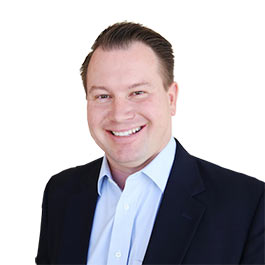 Host
David Davis
Partner & vExpert,
ActualTech Media
Featuring
Bob Patterson
Chief Strategist & Senior Enterprise Architect,
Hewlett Packard Enterprise
Featuring
Jeff Healy
Senior Director of Product Marketing,
Vertica
Featuring
Dan Vesset
Group Vice President,
IDC
According to IDC, 87% of the U.S.-based CXOs said that greater enterprise intelligence is a key priority for them over the next 5 years. Where do you stand and how will your data analytics architecture scale to support your goals?
Join our Webinar to learn how Predictive Analytics at Scale will change how companies confidently advance their decision models to accelerate predictive analytical performance and achieve true market differentiation. In this webinar you'll hear the key findings from IDC's latest cutting-edge research, based on surveys and conversations with hundreds of leading CXOs.
All attendees will receive a copy of the full IDC report and InfoBrief to leverage fully.
Join to hear answers to:
What data and analytics changes are affecting enterprises?
What are the biggest challenges cited by data professionals?
To what extent does the output of business intelligence and analytics influence or affect decision making?
What are the decision-making characteristics by usage pattern?
How is Vertica and HPE's combined analytic & cloud solutions driving insights & competitiveness for customers?