2020 Enterprise IT Virtual Summit
On Demand:
Developing an IT Strategy: Storage, Infrastructure, Cloud, DR, Security, and Beyond
Watch Now!
Presented By:
AcutalTech Media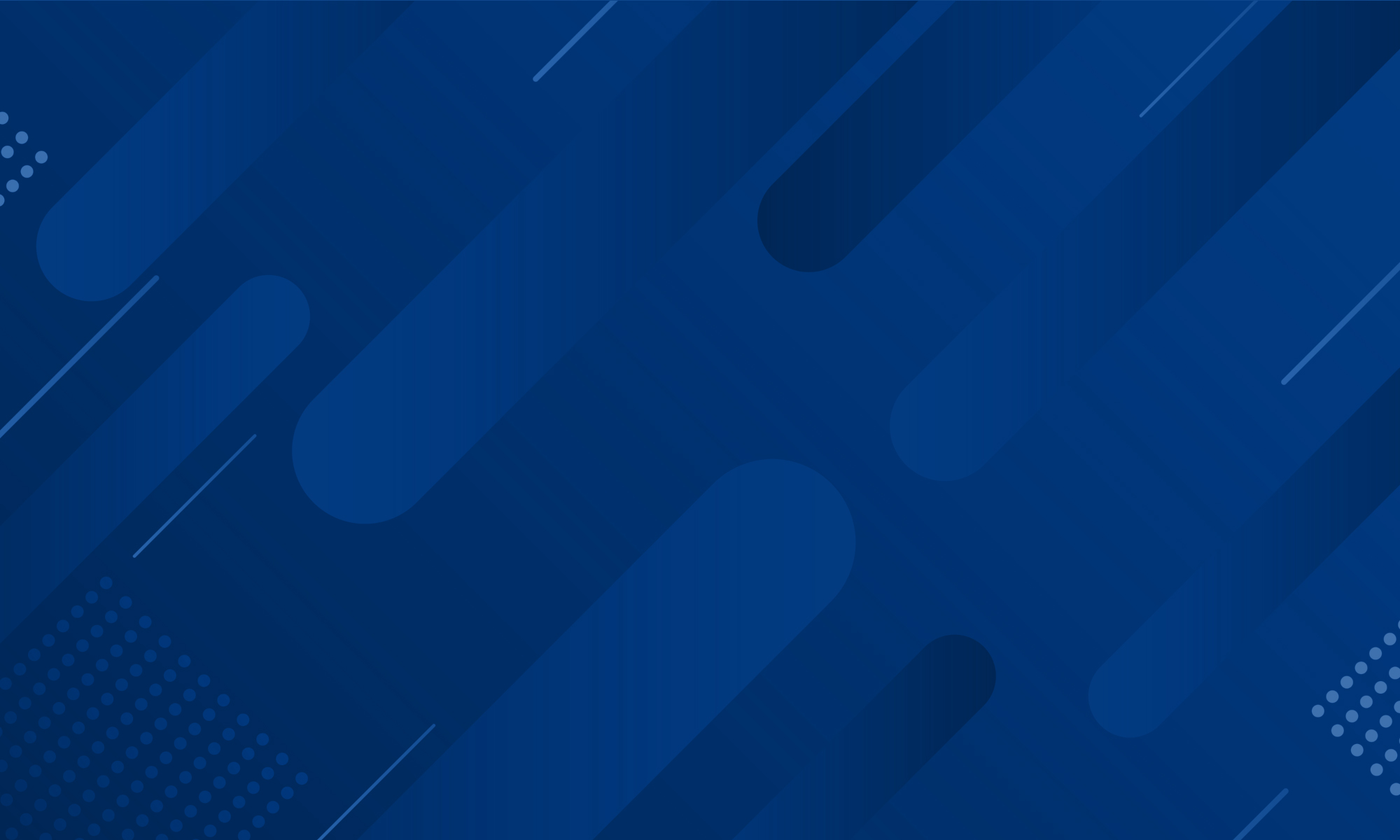 What You Need to Know
Recent events are forcing a systemic change across the IT landscape, from the deployment of new remote workforces to changes in security strategy to impacts that we didn't even think about six months ago and this ActualTech Media Virtual Summit is here to help.
In order to be successful during this challenging time you'll need a solid strategy and to leverage today's innovative technology solutions. These solutions include ultra high performance solid state storage, cutting edge cloud-defined storage, disaster recovery as a service, intelligent automation, AI-driven security, high-performance network analysis, security awareness, and much more!
How can you build a strategy to leverage these technology innovations in your IT organization? How can these innovative technology solutions help you to solve your toughest IT challenges and bring order to your chaos? You'll find answers to these questions and more on ActualTech Media's Enterprise IT Summit.
Don't miss out! Join thousands of your IT peers and register today!
On This Summit Event You'll Discover
Gain insight into the most innovative enterprise technology solutions from our lineup of expert presenters
Be treated to a compelling conversation from thoughtful independent speakers around the challenges facing today's IT pros and decision makers
Get all your questions answered from representatives from some of today's most interesting and compelling enterprise IT companies
Agenda at a Glance
11:00am ActualTech Media
11:05-11:32am KnowBe4
11:32-11:59am NetApp
11:59am-12:26pm Couchbase
12:26-12:53pm Nebulon
12:58-1:25pm Okta
1:25-1:52pm Nutanix
1:52-2:19pm Faction
2:19-2:46pm Runecast
2:46-3:13pm Red Hat + Red Hat
3:13-3:40pm Rubrik + University of the Pacific
3:40-4:07pm Uila + Uila
4:07-4:34pm Pure Storage + Cisco
4:39-5:06pm Hewlett Packard Enterprise
5:06-5:33pm Nutanix + HYCU
5:33-6:00pm Veeam
* Scroll for full agenda.
Kick-off & Housekeeping
11:00AM
How will this Summit unfold? What can you expect and how will prize drawings work? Tune into the Summit kick-off with ActualTech Media's David Davis!
David Davis Partner & vExpert
Ransomware Hostage Rescue Guide: 2020 Edition
11:05-11:32AM
Ransomware attacks are on the rise — and they're estimated to cost global organizations $20 billion by 2021 with government agencies, healthcare providers, and educational institutions in the U.S. impacted by ransomware attacks at a cost of more than $7.5 billion in 2019 alone. As ransomware attacks become more targeted and damaging, your organization faces increased risk that can have your networks down for days or even weeks. So, how can your organization avoid getting held hostage? Join Erich Kron CISSP, Security Awareness Advocate at KnowBe4 we look at scary features of new ransomware strains, give actionable info that you need to prevent infections, and provide tips on what to do when you are hit with ransomware.
Erich Kron Technology Evangelist
NetApp
11:32-11:59AM
You should consume cloud on your terms. It's your data, it's your business, not a location and buy it however you want, even as a service. NetApp is consistently recognized as the industry leader in block and file storage by the likes of Gartner, IDC, etc. Join Jeff Dickey, Chief Technologist, Cloud and Data Services, as he shares real-world examples of how NetApp is the only ubiquitous cloud storage platform for provisioning both NAS and SAN storage with Linux, Windows or multi-protocol support to seamlessly handle multi-cloud environments with the same architecture in any cloud of business-critical workloads.
Jeff Dickey Chief Technologist, Cloud and Data Services
Be a DBaaS Badass – Getting Started With Couchbase Cloud
11:59AM-12:26PM
The Database-as-a-Service (DBaaS) market has rapidly become the fastest-growing cloud service worldwide and is expected to grow to $320 billion by 2025. This is because DBaaS enables faster time-to-value for applications by improving standardization, security and developer productivity. But with so many options to choose from, where do you start? How about a DBaaS with no equal? In this session, we will explore how quick and easy it is to start using Couchbase Cloud and become a DBaaS Badass in your organization. Learn how to leverage the advantages of in-VPC deployment, multicluster management, hybrid cloud replication, and more, all while delivering operational transparency and low TCO.
Mark Gamble Product & Solutions Marketing Director
Architecting a Self-Service Infrastructure for your Enterprise Cloud
12:26-12:53PM
Are you a server or infrastructure manager who longs to offer a more self-service infrastructure approach for your application owners? Meet Cloud-Defined Storage: A revolutionary approach for cloud managed, server-based enterprise storage providing storage operations-as-a-service with easily accessible AIOps, self-managed updates, and powerful programmability at any scale.
Tobias Flitsch Principal Product Manager
Automation in the New Normal: Rapid On/Offboarding of Workers Anywhere and on Any Device
12:58-1:25PM
The rapid shift to remote, distributed workforces has forced IT professionals to quickly support new/expanded ways of working. In addition to extending access to resources and enhancing security from more locations and devices, IT now is challenged with rethinking already time-intensive onboarding and offboarding processes. According to a recent survey of IT leaders, these manual efforts sap budgets and productivity and increase your security gaps. Okta can help you reduce the burden on IT and provide more security. In this live webinar, we'll talk about the benefits of automating onboarding and offboarding and how Okta Lifecycle Management can help streamline many of the manual processes that you likely have in place today.
Kelsey Nelson Senior Product Marketing Manager
Nutanix
1:25-1:52PM
Most IT architects will tell you that the future of infrastructure is a mix of on-prem and cloud working together. But few have taken the leap to a true hybrid cloud model. The reason is that creating a true hybrid cloud can be complex and expensive without delivering the flexibility that organizations seek. Join us to understand how Nutanix approach to hybrid cloud is different and will deliver on the promise of simplicity and flexibility.
Devon Helms Director of Product Marketing - Storage Services
Are You Ready for Multi-Cloud Data Management?
1:52-2:19PM
This session will cover the importance of Multi-Cloud Data Management. Specifically, we will discuss: identifying where the data is, uncovering multi-cloud challenges, integration considerations, and cloud-agnostic solutions.
Matt Wallace CTO
Taming the Complexity & Compliance Beasts
2:19-2:46PM
Complexity is the enemy of security, and as your AWS and VMware environments grow there's a nasty tendency for complexity to be introduced. In this session Kev Johnson will show how Runecast Analyzer can really help you to secure your environments, reduce risks, ensure security compliance and help you to plan for the future. Strap in, it'll be rocket paced!
Kev Johnson Systems Engineer
What happens when your container platforms die? Planning and implementing Disaster Recovery Strategy for Containerized Applications
2:46-3:13PM
As more and more workload is being containerized, several companies are starting to wonder how to implement DR strategies for those applications. Is DR different for containerized workloads? Can we reuse the same DR strategies as for traditional VMs or do we have better alternatives? In this talk, we are going to explore some common DR strategies for containerized workloads.
Raffaele Spazzoli Principal Architect
Julio Pelegrino Chief Architect - Cloud & Infrastructure
How University of the Pacific Overcame Cloud Migration Challenges with Rubrik
3:13-3:40PM
Join Tony Carrero, Enterprise Systems Manager, as he shares how the University of the Pacific is adapting to these rapidly changing times by leveraging cloud. He'll walk through not only how he increased operational efficiency with Rubrik's simplicity, but also his experience archiving to AWS S3, CloudOn for DR, Polaris GPS, and Office 365 protection, and how these advances have enabled his team to effectively shift the university to remote learning.
Matt Elliott Developer Advocate
Tony Carrero Enterprise Systems Manager
Application and Infrastructure Dependency Mapping in Minutes
3:40-4:07PM
Have you struggled troubleshooting business-critical application outages and slowdowns? Are you not able to pinpoint the real root cause of your application performance issue in the complicated multi-tier architecture? Have your silo tools for application, network, or infrastructure not helped? Do you struggle with planning your Disaster Recovery, NSX-T™ micro-segmentation and migration plans? Knowing the application dependency mapping all the way down to infrastructure for your deployment can highlight and resolve your operational and planning challenges you and your team face every day. This session will talk about the importance for any IT team of being able to "Connect the dots" using Application and Infrastructure Dependency Mapping and how to build it in minutes.
Chia-chee Kuan CEO
Aditya Krishnan Technical Architect
FlashStack: Unmatched Simplicity, Speed AND Flexibility for your Datacenter
4:07-4:34PM
Have your cake and eat it too? Not just the dream of every 2 year old, it's also possible for your datacenter infrastructure. FlashStack, a partnership between Cisco & Pure Storage, combines the benefits of Reference Architectures, CI, and HCI - trade-offs begone! Thinking about Storage? Infrastructure? Cloud? DR? Security? With FlashStack, we'll show you how the answer is simply "yes". Join Andrew Miller, Principal SE at Pure Storage and Eric Blonda, Global Alliance Executive at Cisco, for a whiteboard walkthrough of FlashStack architecture and unique benefits across Day 0 (Architecture), Day 1 (Implementation), and Day 2 (Operations) experience incorporating Intersight.
Andrew Miller Principal Systems Engineer
Eric Blonda Partner Alliance Manager
4 Tips to Power Your Intelligent Data Strategy
4:39-5:06PM
From accelerating recovery to speeding transformation, data is the lifeblood of your business. You need an intelligent data strategy to simplify, overcome IT fire-fighting and be the change agent to transform your business and IT. Learn what it takes to have an intelligent data strategy and what outcomes can be achieved with an Intelligent Data Platform from HPE that's AI-driven, built for cloud and delivered as a service. Watch how intelligence can change everything.
Andy DeBernardis Storage Solution Marketing
Integrated Data Protection for Multi-Cloud Data Management
5:06-5:33PM
The journey to consolidate and simplify IT infrastructure is not new or a one-stop process. Eliminating complexity and simplifying both production and backup and archive infrastructure is now a natural part of the evolutionary journey many leading companies are doing. The same concepts that have accelerated the interest in Hyperconverged Infrastructure (HCI) also apply to integrated data protection. In this session, we'll share more on how integrated data protection can: • improve backup efficiencies • provide easier data restores, and • simplify operations management for secondary storage and archives • provide the foundation for an effective ransomware strategy
Subbiah Sundaram VP Products and Marketing
Data Protection for Converged Infrastructures
5:33-6:00PM
Veeam integration with FlashStack provides advanced data protection. Augmented data protection strategies to provide flexible solutions for any environment. Learn how Veeam can solve all of your challenges with solutions designed for your new hardware.
Shawn Lieu Solutions Architect