Help Us Hyperconverged Infrastructure - You're Our Only Hope!
Discover your inner IT Jedi rebel as you seek to thwart the forces that bind you to legacy infrastructure and avoid the traps of the public cloud. During this 90-minute journey, you'll discover how Nutanix's approach to infrastructure accelerates enterprise IT into hyperdrive.
Through discussions around private cloud, end user computing, and mission critical database workloads, you'll learn specific steps you can take to keep the CFO stormtroopers at bay while delivering superior results to your organization.
Kick-off & Housekeeping
12:00-12:15pm
Event kick-off with hyperconvergence expert Scott D. Lowe. Full agenda discussion and prize information.
Scott D. Lowe ActualTech Media
Why you Need a Private Cloud and How to Build One
12:15 - 12:40pm
The IT force is getting stronger and as companies digitize at an increasing rate, IT organizations are pressured to deliver a wider range of software experiences and data services across a variety of platforms. Evil traditional infrastructure is complex and holds these teams back from moving fast. Meanwhile, the public cloud is not suited for all types of use cases. The IT Jedi need a combination of both private and public clouds – hybrid cloud – and the first step towards achieving this is to adopt and excel in a private cloud practice. Discover the critical criteria required to building a private cloud, before extending to hosted and public clouds to achieve hybrid cloud operations. +Show More
Krishnan Badrinarayanan Nutanix
Grand Prize Draw #1 - New Lego Star Wars Imperial Star Destroyer
12:40pm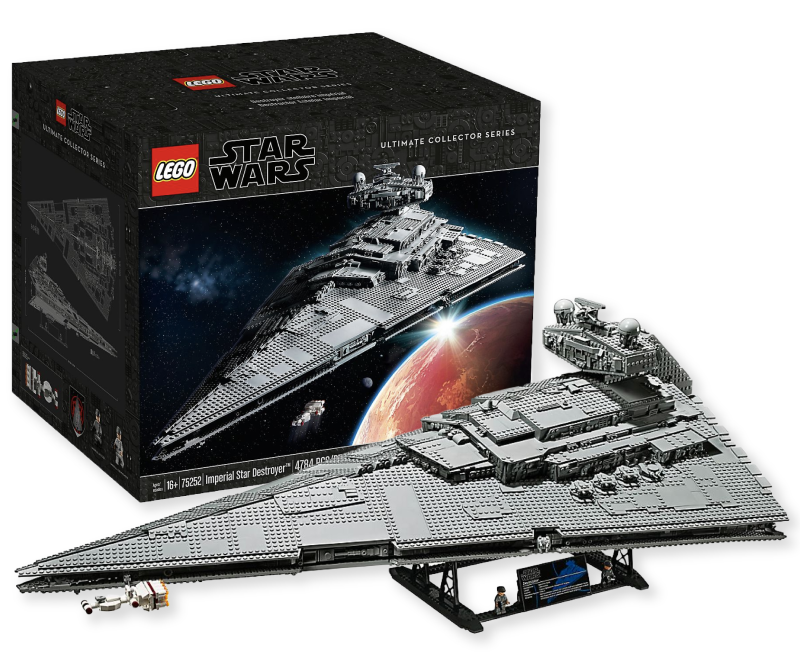 Building Kit (4784 Pieces) #75252. Must be live in attendance. No cash value or exchanges.
Strong in End-User Computing, The Force Is
12:40-1:15pm
The user Empire begins and ends with the end user computing environment, making it a critical consideration across the entire organization. As the cloud continues its pervasive infiltration of the enterprise, new opportunities and trends have emerged. In this presentation, join EUC Jedi Master Kong Yang of Nutanix and Scott Lowe of ActualTech Media as they discuss:

• Understanding the landscape of end-user computing constructs and terminology: VDI, Server-based computing, RDSH, DaaS, EUC, Digital Workspace, Digital Workplace.

• Discovering why EUC matters as we journey through business use cases and EUC trends.

• Providing advice to level up your IT career using EUC as the fundamental basis +Show More
Kong Yang Nutanix
Strike Back: Become Master of the Database Universe
1:15 - 1:45pm
Databases help your business empire function efficiently, but malfunctions in these critical systems can make them almost as bad as a Stormtrooper's aim. Between expensive workarounds and time spent on keeping databases humming, it's clear that the aging star fleet is in need of a new hero, and it's time to strike back.

Join forces with Nutanix to help fight the evils of complex, inefficient and costly databases! Explore the Nutanix Solution for Databases realm and learn:

• How IT & Database Administrators and Managers can get their weekends back and become Database Masters using one-click operations that simplify and automate tedious database tasks

• How to unleash the Force of IT – become savior of the database star fleet with a highly agile platform that throttles power up/down as needed whilst bringing the entire database fleet under one easy to manage pane

• Secrets of the Database Universe – eliminate the dark matter of inefficiency, wasted resources, high costs with a hyperconverged infrastructure, ready to handle all your database workloads and more, at light speed +Show More
Gregg Strydom Nutanix
Grand Prize Draw #2 - New Lego Star Wars Imperial Star Destroyer!
1:45pm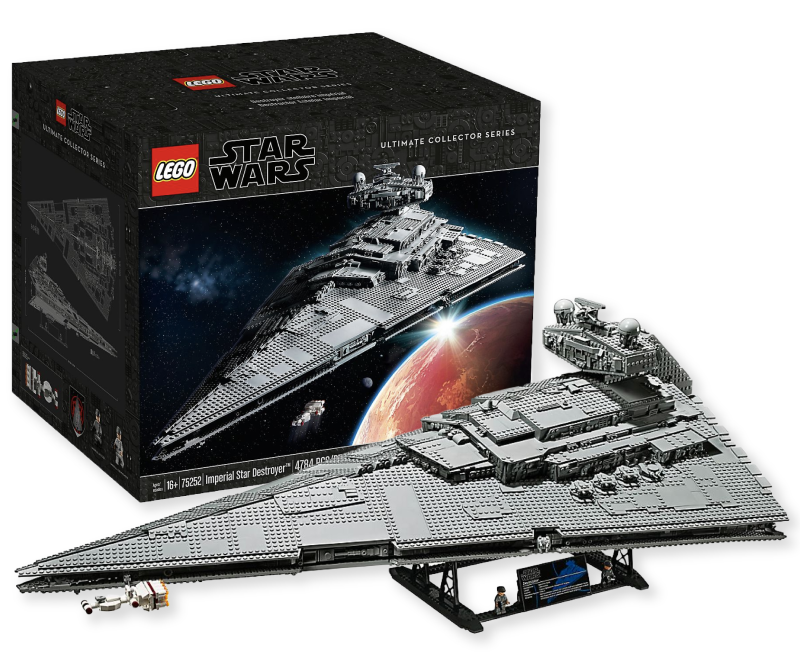 Building Kit (4784 Pieces) #75252. Must be live in attendance. No cash value or exchanges.