Special Webinar Event Ransomware is Not Going Away: Protect Yourself with Cyber Insurer-Endorsed Solutions
What You Need to Know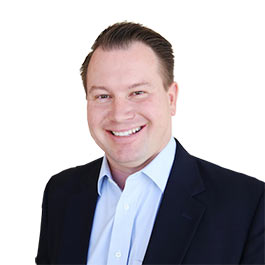 Host
David Davis
Partner & vExpert,
ActualTech Media
Featuring
Malcolm Ferguson
Chief Technologist,
Hewlett Packard Enterprise
Featuring
Florence Levy
Managing Director,
Marsh
Featuring
Aaron Basilius
Head of Cyber,
Munich Re
Across all sectors, ransomware incidents increased by 118 percent during the first quarter of 2019 alone and can cost $4M+ in lost information [1]. Marsh, the world's leading insurance broker and risk adviser, just announced the 2019 class of Cyber Catalyst designated cybersecurity solutions. This is the first-of-its-kind evaluation program designed to bring organizations greater clarity in the crowded cybersecurity marketplace. More than 150 cybersecurity offerings, spanning a broad range of categories from hardware to messaging security to IoT security, were submitted for evaluation. However, only 17 solutions were selected for the first Cyber Catalyst designation.
And Hewlett Packard Enterprise was the only server vendor in the world whose server was selected, along with our HPE Aruba Policy Endorsement Firewall, ensuring security at the edge.
During this webinar, HPE and Marsh will cover why HPE's Silicon Root of Trust was the silver bullet for the designation by insurers who selected it and Aruba as effective in reducing cyber risk – affirming our belief that Silicon Root of Trust is the most secure server platform on the planet (HPE ProLiant Gen10) and that Aruba's traffic segmentation, continuous monitoring, and attack response provide the confidence you need.
[1] 2018 Cost of Data Breach Study:Impact of Business Continuity Management
On This Webinar Event You'll Discover
Why ransomware protection is of critical importance to you
What "silicon root of trust" is and why you need it
How the HPE ransomware protection solution is different
Get all your ransomware protection questions answered from our expert presenters