2020 Enterprise IT Virtual Summit
On Demand:
Virtual Summit: Architecting the Pillars of IT in 2021
Watch Now!
Presented By:
AcutalTech Media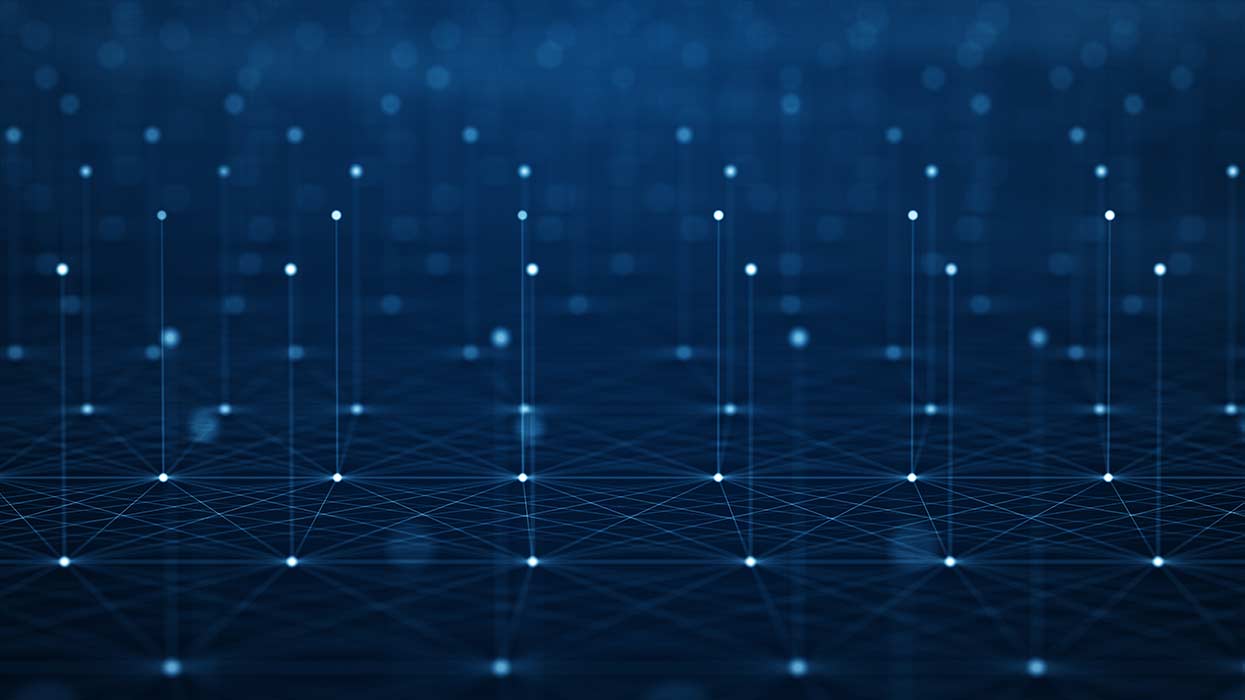 What You Need to Know
As we approach 2021, what do you need to know to ensure success for your IT organization? Successful strategies must now span separate pillars of technology. During ActualTech Media's special Enterprise IT Summit, you will discover solutions that will help take your organization to new heights in 2021.
From hardware to software solutions to solutions intended to improve critical security and development needs, the Summit is a premier event that brings together solutions from the industry's most progressive technology leaders and presents them to you in an easily consumable format. In addition, the Summit features discussions from independent market influencers to help bring a broad perspective to your efforts.
On This Summit Event You'll Discover
New and emerging enterprise IT innovations from our lineup of expert presenters
Answers to your burning questions by gurus from some of today's hottest enterprise IT companies
A peek behind the curtains of your peers and see how they're achieving success in their organizations through the deployment new technology
Agenda at a Glance
11:00am ActualTech Media
11:07-11:36am KnowBe4
11:36-12:13am Couchbase
12:18am-12:49pm Faction
12:49-1:10pm Veeam + Veeam
1:10-1:37pm StorageCraft
1:37-2:09pm Hewlett Packard Enterprise
2:09-2:41pm SolarWinds
2:41-3:04pm Zerto
3:04-3:43pm Clumio
3:43-4:09pm Red Hat + Red Hat
4:09-4:36pm NetApp
4:36-5:05pm OutSystems
* Scroll for full agenda.
Kick-off & Housekeeping
11:00AM
How will this Summit unfold? What can you expect and how will prize drawings work? Tune into the Summit kick-off with ActualTech Media's David Davis!
David Davis Partner & vExpert
The Pesky Password Problem: Policies That Help You Gain the Upper Hand on the Bad Guys
11:07-11:36AM
What really makes a "strong" password? And why are your end-users tortured with them in the first place? How do hackers crack your passwords with ease? And what can/should you do about your authentication methods? Join Roger Grimes, KnowBe4's Data-Driven Defense Evangelist, to find out what your password policy should be and learn about the common mistakes organizations make when creating password policy.
Roger Grimes Data-Driven Defense Evangelist
Couchbase
11:36-12:13AM
The Database-as-a-Service (DBaaS) market has rapidly become the fastest-growing cloud service worldwide and is expected to grow to $320 billion by 2025. This is because DBaaS enables faster time-to-value for applications by improving standardization, security and developer productivity. But with so many options to choose from, where do you start? How about a DBaaS with no equal? In this session, we will explore how quick and easy it is to start using Couchbase Cloud and become a DBaaS Badass in your organization. Learn how to leverage the advantages of in-VPC deployment, multicluster management, hybrid cloud replication, and more, all while delivering operational transparency and low TCO.
Mark Gamble Product & Solutions Marketing Director
Multi-Cloud... This isn't Theory Anymore!
12:18AM-12:49PM
Multi-Cloud is THE pillar of IT in 2021, and Faction is here to show that it isn't just theory anymore. We will take you through our in-depth validation and testing, real-world architectures, and lessons from the trenches that will change your point of view on how this could change your business in 2021 and beyond.
Ben Stiles Technical Director, Strategic Accounts
Microsoft Teams Backup – What, Why and How
12:49-1:10PM
Although Microsoft Teams has its own basic retention, it doesn't fully protect against accidental deletion or security threats that lead to data loss, nor does it enable long-term retention for compliance or regulatory purposes. Whether Microsoft Teams or your entire Office 365 environment, it's your data — you control it — and it is your responsibility to protect it. In this presentation from Veeam, learn everything you need to know about protecting Microsoft Teams data. And get a sneak peek of NEW Veeam Backup for Microsoft Office 365 v5, which delivers purpose-built backup and recovery for Microsoft Teams.
Edward Watson Product Marketing Manager
Karinne Bessette Technologist, Product Strategy
Disaster Recovery Reality Check: Validating Your Business Continuity Offering
1:10-1:37PM
Do you have a DR strategy? Are you up to speed on what is happening in the market affecting your data integrity? See what is going on in the market and get familiar with StorageCraft's protection and business continuity offerings, with an emphasis on our disaster recovery service.
Bill Hansen Senior Product Manager
POWER ALL OF YOUR APPS WITH HCI
1:37-2:09PM
Learn how HCI is evolving with a new architecture that delivers simplification with higher availability, faster performance, and flexible scaling to power all your applications.
Chuck Wood Sr. Product Marketing Manager
SolarWinds
2:09-2:41PM
Leon Adato Head Geek
Zerto for AWS: Backup, Disaster Recovery, and Data Mobility
2:41-3:04PM
- Backup and Disaster Recovery with Zerto using Continuous Data Protection - Data Mobility and Migrations to AWS - Achieving 50% in TCO savings with Zerto for Backup and Disaster Recovery - Exciting preview of Zerto for AWS-based workloads
Andy Fernandez Product Marketing Manager
Snapshots ain't backups - Simplify protection, recovery and data retrieval with Clumio
3:04-3:43PM
For enterprises, the power, simplicity, and ease of use promised by running business applications in the cloud are compelling. But to get there, you need seamless migration and a solid data protection strategy. You cannot afford to use legacy backup tools in AWS and expect value and cost reduction in the cloud, and you simply cannot rely on snapshots to meet your data recovery or retention requirements. The challenges you have today around data protection complexity and data format dependencies are real. Unfortunately, they don't just disappear when you head to the cloud; in fact, they can increase exponentially.
Abdul Rasheed Senior Director of Products
Using open practices and open technology to solve cloud-based challenges
3:43-4:09PM
Starting and progressing on a journey to transformation can be a daunting challenge for most organizations. Red Hat Open Innovation Labs uses a combination of open technology and open practices to upskill organizations on both the technology and cultural changes needed to start the journey toward transformation. In this session, we follow one customer's transformation journey, starting with accomplishing metrics-based cloud delivery.
Anna Ciula Engagement Lead - Open Innovation Labs
Darpan Sunwar UX Consultant - Open Innovation Labs
Optimize anywhere. Unified platform for your application-driven infrastructure.
4:09-4:36PM
You should consume cloud on your terms and buy it however you want, even as a service. Join Jeff Dickey, Chief Technologist, Cloud and Data Services, as he shares real-world examples on how the NetApp Cloud Volumes Platform delivers application-driven storage anywhere. Our industry-leading block and file storage software — proclaimed by Gartner and IDC works hand-in-hand with AWS to run your most demanding Linux and Windows file workloads and addressing CloudOps with any shape of containers in Kubernetes. Did we mention cutting cloud infrastructure costs up to 90%, and we're just getting started.
Jeff Dickey Chief Technologist, Cloud and Data Services
OutSystems
4:36-5:05PM
Mike Josephson Senior Solutions Architect