Special Webinar Event On-Demand Disaster Recovery for Virtual Desktop Infrastructure Environments
Featuring:
What You Need to Know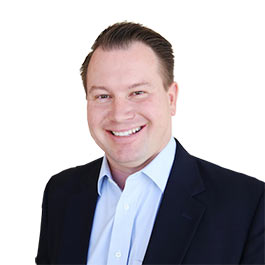 Host
David Davis
Partner & vExpert,
ActualTech Media
Featuring
Andre Leibovici
Field CTO,
Datrium
Featuring
Simon Long
Senior Solutions Architect,
Datrium
Managing a robust and growing VDI environment, such as VMware Horizon, is already onerous without mishaps. With the increase in ransomware attacks, it's much more challenging for IT teams to protect their data centers and also prepare for natural disasters.
Disaster Recovery has never been more critical, and until now, it's been out of reach for many companies due to the cost and complexity of traditional DR solutions.
Join us for a webinar on December 12th and learn why organizations are shifting towards an on-demand model for Disaster Recovery.
Learn what benefits to consider, including solutions that enable:
10x more cost-efficient DR: Avoid the cost of a second DR site and only pay to use cloud DR when you need it.
Easy recovery for entire VDI environments with instant RTO: With converged backup and DR, you can choose from millions of point-in-time consistent recovery snapshots.
Failproof DR and efficient failback from the public cloud: Automatically check your plan for health and compliance every 30 minutes, so you can be confident your VDI DR plan is going to work when you need it.
Consistent vSphere operations on-premises and in the cloud: Maintain VMs in their native vSphere format and eliminate brittle and time-consuming VM disk formation conversions as well as painful failback processes.