2020 Enterprise IT Virtual Summit
Presented By:
AcutalTech Media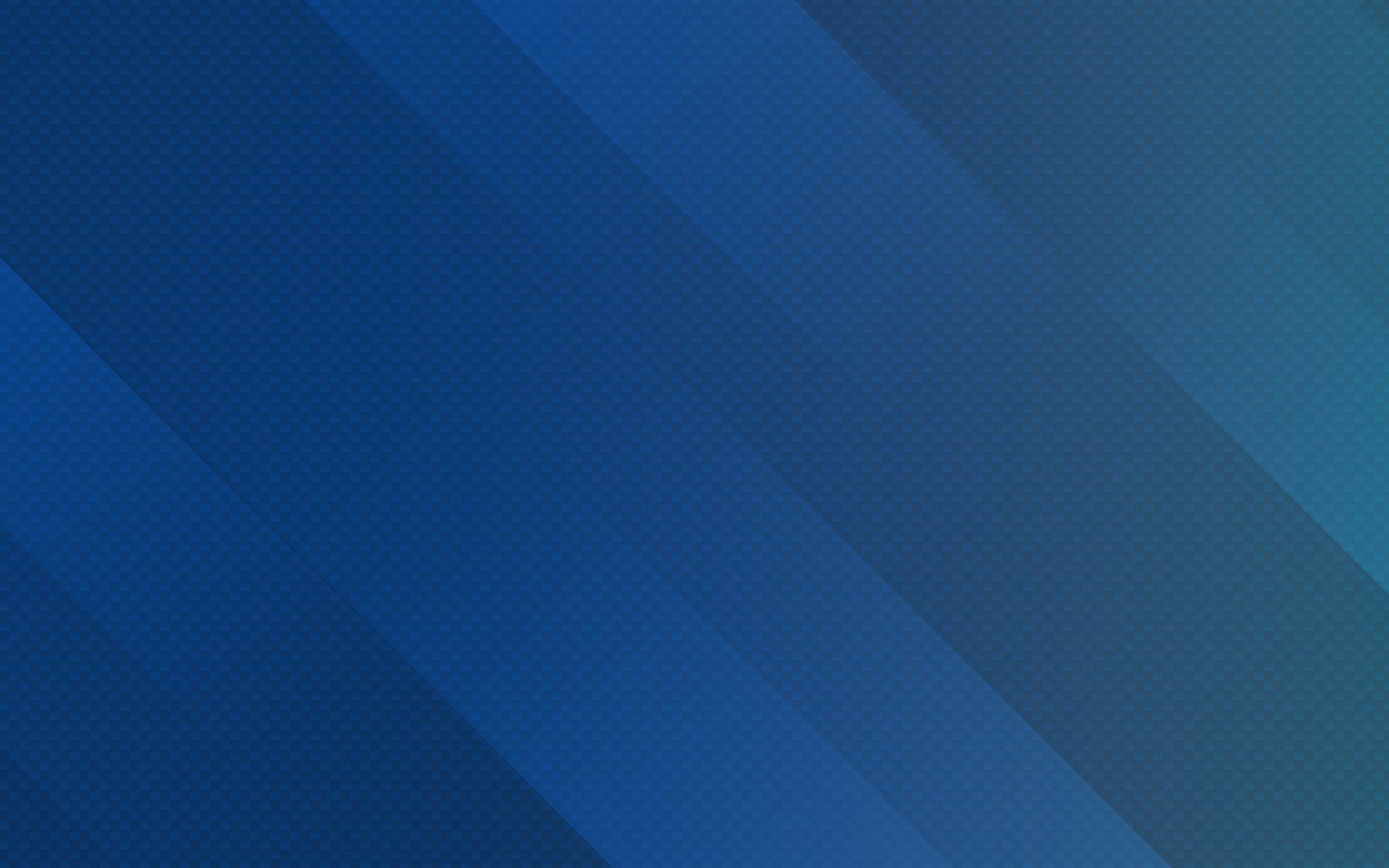 What You Need to Know
Already pushed by operational needs and digital transformation efforts, IT is finding itself front-and-center as organizations grapple with pandemic. The technology landscape, already fluid, has become a whitewater current. Far from maintaining the status quo, IT pros and CIOs now have a mandate to evolve and implement new IT solutions that support a rapidly changing business landscape.
During this day-long Summit webinar event, join 14 companies working to help their customers revolutionize their IT function. Discover new products and services that help you realize your transformation goals. You'll be treated to presentations from all corners of the IT vendor market and learn about solutions that support enhanced security, robust data protection and disaster recovery, AI, cloud, data center infrastructure, end-user computing, DevOps, and much more.
Here's why you should join
Gain insight into the most innovative enterprise technology solutions from our lineup of expert presenters
Be treated to a compelling conversation from thoughtful independent speakers around the challenges facing today's IT pros and decision makers
Get all your questions answered from representatives from some of today's most interesting and compelling enterprise IT companies
Find out what your peers are looking for in emerging technology and how they are leveraging these solutions in their company
Agenda at a Glance
11:00am ActualTech Media
11:05-11:32am KnowBe4
11:32-11:59am Hewlett Packard Enterprise
Independent Presentation
11:59am-12:26pm Open Systems
12:26-12:53pm TierPoint + Zerto
Independent Presentation
12:58-1:25pm SolarWinds
1:25-1:52pm Datrium
Independent Presentation
1:52-2:19pm Cequence
2:19-2:46pm Nutanix
Independent Presentation
2:46-3:13pm Red Hat
3:13-3:40pm Okta
Independent Presentation
3:40-4:07pm GitLab
4:07-4:34pm Pure Storage
Independent Presentation
4:39-5:06pm NetApp
Independent Presentation
5:06-5:33pm Veeam + Veeam
Independent Presentation
* Scroll for full agenda.
Kick-off & Housekeeping
11:00AM
How will this Summit unfold? What can you expect and how will prize drawings work? Tune into the Summit kick-off with ActualTech Media's David Davis!
David Davis Partner & vExpert
Now That Ransomware Has Gone Nuclear, How Can You Avoid Becoming the Next Victim?
11:05-11:32AM
There is a reason more than half of today's ransomware victims end up paying the ransom. Cyber-criminals have become thoughtful; taking time to maximize your organization's potential damage and their payoff. After achieving root access, the bad guys explore your network reading email, finding data troves and once they know you, they craft a plan to cause the most panic, pain, and operational disruption. Ransomware has gone nuclear.
Roger Grimes Data-Driven Defense Evangelist
Accelerate with HPE GreenLake for Storage
11:32-11:59AM
In this presentation, we will cover the challenges IT organizations are facing in keeping up with storage demand and how HPE GreenLake can help to keep storage capacity readily available as an as-a-service consumption offering, where you will only pay for what you use. Also, we will give a quick overview of HPE GreenLake Central, a single control pane to unify and simplify operations across the hybrid estate.
Clesmie Burden GreenLake Consumption Consultant
What is Digital Transformation?
Shawn Kanungo Disruption Strategist
Independent Presentation
React Earlier in the Kill Chain with Integrated Managed Detection and Response (MDR)
11:59AM-12:26PM
In a recent survey, nine out of 10 organizations that suffered a significant security attack were running up-to-date cybersecurity software. They did what everyone told them to do, and it wasn't enough. Traditional security practices are just not working. Threats are becoming more sophisticated, you are managing too many disconnected products, with too many manual processes. You can't get the skills and the costs of securing your infrastructure are spiralling. Is this you? If so, you need to integrate your disconnected products and management if you want to survive. Managed detection and response (MDR) is the new best practice. Join Dave Martin from Open Systems where he will explain why your organization needs MDR, how to convince the business that it needs it too, and how to implement it.
Dave Martin Sr. Director Product Management
2020 DR Trends & Guidance
12:26-12:53PM
Zerto provides enterprise-class business continuity and disaster recovery (BCDR) solutions for virtualized infrastructure and the cloud. Tierpoint is a leader in national provider of hybrid IT solutions that help organizations of all shapes and sizes improve agility, drive performance, and manage risk.
Dale Levesque Director of Product Management
To Be Announced
Business 2030
Shawn Kanungo Disruption Strategist
Independent Presentation
IT Trends Report 2020: The Universal Language of IT
12:58-1:25PM
In the seventh year of its annual report, SolarWinds studies how the breakdown of traditional IT siloes has affected technology professionals across on-premises, cloud, and hybrid environments. While the survey data was gathered before the COVID-19 (or Coronavirus) pandemic elevated technology professionals as essential workers, the findings are underscored by this challenging period of remote work and increased burdens on the IT environments keeping global organizations operating at full capacity. The study reveals a new reality for tech pros where roles have converged yet budgets remain focused less on emerging technologies and more on infrastructure, hybrid IT, expanding their charter from operations to optimization.
Thomas LaRock Head Geek
SaaS for DR: The Flywheel of Delight
1:25-1:52PM
The convenience and on-demand economics of SaaS products in the public cloud make it an unstoppable trend – so much so that using a SaaS model for disaster recovery (DR) and business continuity (BC) has become a reality and viable solution for many organizations that simply cannot afford downtime. Learn how IT leaders have gained confidence in their DR/BC strategies by adopting a one-click SaaS experience.
Sazzala Reddy CTO & Co-Founder
The CIO: Blurred Lines
Shawn Kanungo Disruption Strategist
Independent Presentation
A Venture-backed Cybersecurity Software
1:52-2:19PM
An AI-driven software platform that discovers apps, detects attacks, and defends your business from bad bots.
Shreyans Mehta CTO & Co-Founder
Making Hybrid Cloud a Reality
2:19-2:46PM
A virtualized datacenter platform that provides disruptive datacenter infrastructure solutions for implementing enterprise-class.
Greg Smith VP of Product Marketing
Coronavirus: Leading Through the Crisis
Shawn Kanungo Disruption Strategist
Independent Presentation
DevOps your way to the API economy
2:46-3:13PM
Microservices, agile development, and the hybrid cloud are the dominant principles of innovation at governments and private industry today. The most advanced platforms support those principles in a seamless manner such that DevOps controls the full lifecycle of innovation, not just development and deployment, but security, testing, contract definition, socialization, and even analytics. Come listen to Red Hat's vision and roadmap to this new Nirvana.
David Codelli Product Marketing Manager
From Firefighting to New Normal: 3 Tips to Bridge Workforce Security and Productivity
3:13-3:40PM
As the COVID-19 outbreak drove people to shelter in place and businesses to work from home, IT and Security teams went above and beyond to quickly enable remote work with the resources readily available to them. The positive results deeply transformed how organizations see remote work as a strategic opportunity (the 'new normal') for the future of their business and creates enormous pressure over current IT technology and processes. In this presentation, Frederico Hakamine of Okta will walk us through his top three tips to help IT and Security transitioning from emergency solutions to the future-proof technology and process to support the new normal at scale.
Frederico Hakamine Group Product Marketing Manager
The Real Story of Artificial Intelligence
Shawn Kanungo Disruption Strategist
Independent Presentation
20 years of CI in 20 minutes
3:40-4:07PM
Learn how continuous integration is paramount to effective and efficient software delivery. Continuous integration isn't new. It's evolved from first being coined as a term in 1994 by Grady Booch, to Martin Fowler/Thoughtworks promoting CI as a *practice* **critical** to any software development process in the 2000s, to the world of DevOps and CI/CD today. Come see how the growth of CI has impacted modern software development, why it's so important for businesses, and what it means for their ability to react, and adapt, to a rapidly changing software development landscape.
Parker Ennis Senior Product Marketing Manager
Evolution of Analytics
4:07-4:34PM
Past, present, and future of analytics – how to advance your journey to modern analytics. Common constraints limiting companies from evolving and how to overcome them.
Stacie Brown Chief Technology Evangelist
AIOps of the Future
Shawn Kanungo Disruption Strategist
Independent Presentation
Your Trusted Partner to the Cloud
4:39-5:06PM
NetApp is consistently recognized as the storage industry leader by the likes of Gartner, IDC, etc. The NetApp Cloud Volumes portfolio of enterprise-grade cloud storage and data management delivers greater levels of performance, resilience, and intelligence for file-sharing services in the cloud.
Jeff Dickey Chief Technologist, Cloud and Data Services
The IT Professional of the Future
Shawn Kanungo Disruption Strategist
Independent Presentation
Why Office 365 Backup is ESSENTIAL for Remote Workers
5:06-5:33PM
Microsoft Office 365 enables your enterprise to work remotely, enabling employees to stay productive and connected in the comfort and safety of their home. With a massive influx of remote workers, businesses more than ever before are storing, sharing and accessing data within Microsoft Teams, OneDrive for Business as well as Exchange and SharePoint Online, and that data needs to be protected.
Edward Watson Product Marketing Manager
Karinne Bessette Technologist, Product Strategy
Navigating an Uncertain Future: Scenario Planning
Shawn Kanungo Disruption Strategist
Independent Presentation