Special Webinar Event Simplify IT with one of the world's most intelligent HCI solutions
Featuring:
What You Need to Know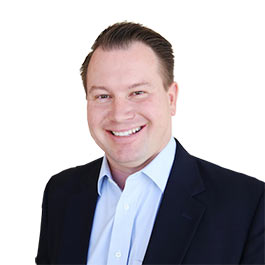 Host
David Davis
Partner & vExpert,
ActualTech Media
Featuring
Matt Haron
Technical Marketing Engineer,
Hewlett Packard Enterprise
Featuring
Chuck Wood
Sr. Product Marketing Manager,
Hewlett Packard Enterprise
Have you virtualized 90% of core applications on VMware vSphere and seen the clear business benefits of virtualization, but still challenged to achieve the supreme goal of 100% virtualization plus greater simplicity, intelligence, and overall efficiency? Hear how customers can transform workloads running on siloed environments to 100% intelligent HCI infrastructure leveraging HPE SimpliVity and HPE InfoSight. HPE InfoSight enables simplified operations, predictive analytics, and global intelligence, transforming how infrastructure is managed and supported.
Leveraging HPE SimpliVity solutions with HPE InfoSight, customers achieve effortless private cloud that provides enterprise-class performance and built-in data protection with extreme efficiency yielding better storage resource utilization, more time for strategic business initiatives, more agility, and lower costs. See a live demo and get an in depth at how HPE is redefining HCI with a new global intelligence engine powered by HPE InfoSight to dramatically simplify IT
Three takeaways
Review primary business benefits of HCI and HPE SimpliVity including real business outcomes
Learn how HPE InfoSight for HPE SimpliVity enables the ability to predict and prevent infrastructure problems before they happen and simplifies IT.
Learn how this innovative, intelligent HCI solution saves customers time and reduces costs.