Special Webinar Event Preventing Cyberattacks Before They Happen
How Endpoint Management Increases Security
What You Need to Know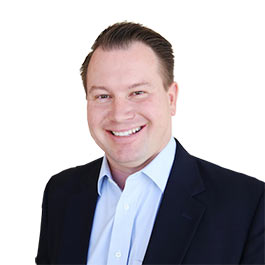 Host
David Davis
Partner & vExpert,
ActualTech Media
Featuring
Bruce Johnson
Outside Sales Consultant for Quest KACE,
Quest
$7.6 million. The average cost of a data breach.
196 days. The average number of days it takes to identify a breach.
Yikes! It's no wonder that security and breach-prevention is top-of-mind for the C-suite!
The unfortunate reality is that the devices that your staff rely on day in and day out are one of the most common entry points for cyber-attackers, which is why they must be protected with strong and layered security. This can create a lot of effort for the IT department that have to manage numerous layers of security for different devices -- desktops, laptops, mobile devices, and IoT devices. The manual approach to protecting endpoint devices is complex, expensive, and time-consuming.
Thankfully, there are robust endpoint management solutions that make endpoint protection easy, no matter what type of devices are being used. These unified endpoint management (UEM) solutions allow you to enforce policy-based management for endpoint devices, ensure constant software license compliance, enable you to keep systems and applications patched, re-image endpoints as needed, and even lock down USB ports on endpoint devices to prevent data-loss.
In this webinar, you will
Find out the best to way keep endpoints secure using a single tool
See how to secure endpoints from an attack with policy-based management
Watch a live demo of powerful endpoint device protection
Learn how to ensure software license compliance is maintained for all endpoint devices including desktops, laptops, mobile devices, IoT devices, and even personal devices (BYOD)
Get all your cybersecurity and endpoint device management questions answered from an expert