2020 Enterprise IT Virtual Summit
On Demand:
Disappearing Walls: Building Enterprise IT Architecture for a New Era
Watch Now!
Presented By:
AcutalTech Media

What You Need To Know About This Special Online Event
The data center as we knew it is a dinosaur. Gone are the days of strict rigidity and of applications running in impenetrable fortresses nestled inside the bowels of corporate HQ. Today, enterprise IT architecture is scattered across the land, with pockets existing inside an organization's borders, but, increasingly expanding to new lands, in the form of the hybrid cloud.
The scattering of the application environment has created brand new opportunities for the business but has also created significant new challenges and raised new questions. For example, how do you ensure security in this emerging hybrid cloud paradigm? What kinds of resource options do you have for servers, storage, networking, virtualization, etc? How do I secure address unsanctioned applications? How do I ensure that my critical application workloads remain protected, regardless of where they operate? How do I simplify this beast so that I can manage it in a cost-effective way? How can this new paradigm help me discover new tools that can help me accelerate my business? How do I enable users and help my organization's transformation efforts?
Important questions deserve comprehensive answers!
Join us for ActualTech Media's Enterprise IT Summit, you'll hear from today's leading enterprise technology companies as they present their solutions to your IT Organization's technology challenges!
During this exciting event, you will:
Hear from independent industry thought leaders - Scott Lowe, CEO of ActualTech Media and Eric Shanks, VCDX #195 and Solutions Principal at AHEAD - who will discuss the challenges facing today's IT pros and decision makers with their recommended solutions
Learn about many different innovative enterprise technology solutions in a fast-paced event without having to leave your office
Get all the answers to your toughest technology challenges from some of today's most interesting and compelling enterprise IT companies
And, have a chance to win valuable prizes while attending!
Agenda at a Glance
11:05-11:20am Keynote: Building the Business
11:20-11:40am Pivot3
11:45-12:05pm Unitrends
12:10-12:25pm 5nine
12:30-12:45pm Keynote: 5 Things to look for
12:45-1:05pm Veeam
1:10-1:30pm Zerto
1:35-1:40pm Break / Timeout
1:40-2:00pm NetApp
2:05-2:20pm ClearSky Data
2:25-2:45pm Hewlett Packard Enterprise
2:50-3:10pm Aptare
* Scroll for full agenda.
KEYNOTE: BUILDING THE BUSINESS CASE FOR THE BEST ARCHITECTURE
11:05-11:20AM
Scott D. Lowe Partner, ActualTech Media
Presentation Synopsis:
A former CIO with over 20 years in IT, Scott will present on why it's so important for the business to select the best IT architecture for the future, how to select the best architecture, and creative ways to justify it.
Intelligent Infrastructure to Align Hybrid Cloud, IoT and Smart Cities
11:20-11:40AM
As organizations increasingly utilize resources that extend from the core to the cloud to the edge, they face rising costs and management complexity. To simplify operations at enterprise scale, IT requires intelligence and automation built into their infrastructure platform. Learn how Pivot3's hyperconverged infrastructure platform, powered by the industry's only Intelligence Engine, delivers security, resilience and manageability at scale for mission-critical business environments.
Bruce Milne Vice President and Chief Marketing Officer
Unitrends
11:45-12:05PM
The shift toward using cloud service providers for an increasing number of production IT functions with backup and DR often at the top of the list of the tasks that companies first want to deploy in the cloud. But as IT staff seeks to 'check the box' that they can comply with corporate directives to have a cloud solution in place for backup and DR, they also need to simultaneously check the boxes for simplicity, cost-savings, and it just plain works. To choose the right cloud service provider for corporate backup and DR requirements companies want to be cost conscious. But they also want to experience success and not put their corporate data or their broader cloud strategy at risk. Unitrends checks those boxes, while giving you the confidence that you can recover within the SLA!
Max Lindauer Product Specialist
Unified Cloud Infrastructure Management and Security Made Easy
12:10-12:25PM
Managing and Securing Hyper-V and Azure with multiple point solutions is expensive, stressful and complicated. Learn how the 5nine Platform can simplify your environment and lower your operating expenses by providing a unified solution for lifecycle management, monitoring, backup, replication, and security.
Vince Arneja Chief Product Officer
KEYNOTE: 5 THINGS TO LOOK FOR IN THE IT ARCHITECTURE OF THE FUTURE
12:30-12:45PM
Eric Shanks VCDX #195, vExpert, & Senior Solutions Architect, AHEAD
Presentation Synopsis:
A VCDX, vExpert and infrastructure architect at AHEAD, Eric will cover the 5 most important characteristics of any datacenter architecture of the future.
Avoid Mistakes of the Past: Availability and DR for the Modern Era
12:45-1:05PM
So many times in IT, there are new changes to platforms and applications. But does the backup and data protection environment adapt correctly? What mistakes have been made that should not be repeated? In this segment, Veeam Expert Rick Vanover will share tips to stay available and be ready for the next change(s) in the data center and cloud.
Rick Vanover Director of Technical Product Marketing
A New Era for Data Protection : Continuous Journal-Based Recovery
1:10-1:30PM
It's time to revolutionize your data protection with continuous journal-based recovery instead of periodic backups or snapshots! Continuous Journal-based recovery gives you DVR-like abilities to rewind back and resume from any point in time to protect against logical & hardware failures, human mistakes, and natural disasters. Learn how to use the Zerto journal coupled with continuous replication to recover files, VM's, applications or even entire data centers and resume from just seconds before an incident – unlike backups or snapshots that could be 4 or more hours (even 24 hours!) out of date.
Caroline Seymour VP, Product Marketing
Simon says "Stand up and walk around for 5 mins".
1:35-1:40PM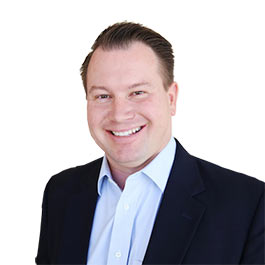 David Davis Partner & vExpert, ActualTech Media
Presentation Synopsis:
One of the most recent studies found that taking a five-minute walk for every hour you spend in your chair can reduce the heart disease risks associated with chronic sitting.
Service Provider Cloud Trends: Key Insights into how & why service providers are building a hybrid multi-cloud experience for their customers.
1:40-2:00PM
Being all in on the public cloud is not the end state. Enterprises are now realizing that their diverse applications need different and diverse infrastructure. Whether the application/data resides on premises, in colocation, in the service provider infrastructure or in the hyperscale cloud, enterprises now understand that managing where the data lives is very complex and that they need help managing it. Innovative service providers are taking steps to manage the data no matter where it needs to live, creating the requirement that the underlying network be simplified and diverse and span all four data locations. This presentation will share insights and considerations for enterprises looking to build their own hybrid multi-cloud experience.
Stuart Oliver Global Service Provider Marketing and Consulting Director
ClearSky Data
2:05-2:20PM
Darren Miller Senior Manager of Engineering Performance and Test
Where HPE is today and Where we are going to help make Hybrid IT Simple!
2:25-2:45PM
We'll be answering questions like; When will the full SimpliVity support fall under InfoSight? What workloads can leverage the Synergy storage module? How does Synergy compare to Dell's new MX offering?
Malcolm Ferguson Chief Technologist
APTARE – IT Analytics
2:50-3:10PM
We'll will be demonstrating how IT Analytics can transform your IT Operations and Service Management to address common concerns of storage utilization and forecasting, data protection, and auditing/compliance.
Graeme Kelly Vice President, Engineering & Services