EcoCast Presented by ActualTech Media
Containers Infrastructure EcoCast

Special Keynote Presentation by Kubernetes Co-Creator Craig McLuckie!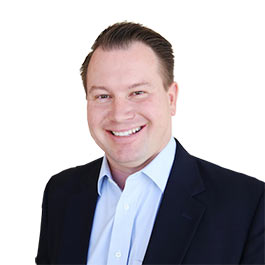 Host
David Davis
Partner & vExpert,
ActualTech Media
During his time at Google, Craig was the co-creator of the Kubernetes container orchestrator and went on to co-found Kubernetes startup Heptio, where Craig serves as CEO. A co-creator of the Cloud Native Computing Foundation (CNCF), Craig is a foremost expert on cloud native computing, Kubernetes, and container technology.
Why Should You Register?
More and more companies are choosing to run their application workloads using container technology. Containers are lightweight, portable, efficient, and massively scalable. In other words, Containers are the FUTURE of enterprise workloads!
In this special Containers event, you'll hear from a visionary in the technology, Craig McLuckie, his take on containers, container orchestration, and the future of enterprise cloud computing. You'll also hear from innovative enterprise technology companies focusing on running containers and managing container performance - at scale!
On This EcoCast Event You'll Discover
Why containers are the future of enterprise workloads
How real companies are adopting container technology
What you'll need to prepare yourself for containers in the datacenter or the cloud

Craig McLuckie
CEO, Heptio

Josh Williams
Product Manager, Blue Medora

Andrew Nelson
Distributed Systems Architect, Nutanix