Special Webinar Event Streamline Backup & DR for Your Virtual Environments with AWS
What You Need to Know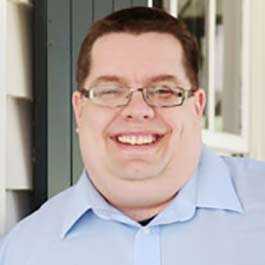 Host
Scott D. Lowe
Partner,
ActualTech Media
VMware (vSphere/ESXi), VMware Cloud on AWS (VMC), and Microsoft Hyper-V have made IT incredibly efficient in how they run, manage, and secure applications. With virtual workloads expanding past on-premises to the cloud such as Amazon's EC2 or VMware's VMC, data protection has become a nightmare as you now have to manage and protect 3 separate environments with disparate solutions.
A cloud-native backup and DR solution built on AWS can wake you up from this nightmare and turn your data protection into a streamlined and hasslefree operation with centralized management and global visibility while simultaneously reducing your costs.
Join Scott D. Lowe & 'Mr. Backup' Curtis Preston for this lively new session!
On This Webinar, See How You Can:
Centralize management and reduce costs
Provide disaster recovery for VMs with immediate failover
Ensure availability, workload mobility, recoverability, and long-term data archiving