2020 Enterprise IT Virtual Summit
On Demand:
Q4 2017 ActualTech Media Enterprise IT Virtual Summit
Watch Now!
Presented By:
AcutalTech Media

What You Need To Know About This Special Online Event
61% of the IT professionals that comprise the ActualTech Media audience have multiple jobs in their organizations. From managing the network to figuring out the cloud to managing backups to everything in between, today's IT pros and decision makers are busier than ever before. Unfortunately, with growing workloads and shrinking budgets, it's incredibly difficult for many of you to stay current with understanding what's changing, let alone drive change through your organization.
On Nov 2nd, 2017, we are hosting our ActualTech Media Enterprise IT Virtual Summit. During this special online event, you will hear from independent thought leaders and representatives from eleven leading enterprise IT solutions providers. From discussions around storage to converged and hyperconverged infrastructure to data protection to cloud, this action-packed event will leave you with an understanding of where today's IT department needs to focus its energies to achieve success for the business.
During this exciting event, you will:
Hear from four independent industry thought leaders in a fun new formats - Hear from CTO Bill Kleyman, CIO Strategic Advisor Tim Crawford & Cloud Architect Roger Lund
Discover key solutions across a variety of enterprise IT functions - Gain insight into challenges and solutions presented by multiple compelling vendor speakers in one sitting
Be treated to a compelling conversation from thoughtful independent speakers around the challenges facing today's IT pros and decision makers - Have the opportunity to interact directly in real-time with representatives from some of today's most interesting and compelling enterprise IT companies
Agenda at a Glance
11:05-11:20am MTM Technologies
11:20-11:45am Pure Storage
11:45-12:05pm Nexsan
12:10-12:30pm Arcserve
12:40-12:55pm Deltaware Data Solutions
12:55-1:15pm Nutanix
1:20-1:40pm Cohesity
1:50-2:10pm Unitrends
2:15-2:35pm Nimble
2:40-3:00pm NetApp
3:10-3:25pm Avoa
3:25-3:45pm Tintri
3:50-4:10pm Tegile
4:15-4:35pm Cloudistics
* Scroll for full agenda.
UnKeynote Part 1 with Bill Kleyman
11:05-11:20AM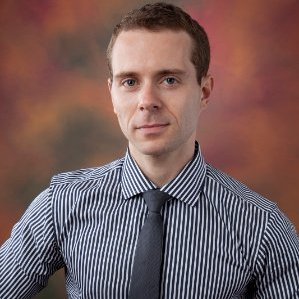 Bill Kleyman EVP of Digital Solutions, Switch
The Emergence of a New, Highly Flash-Optimized Tier 1 Storage Platform
11:20-11:45AM
Join IDC research analyst, Eric Burgener, and Sandeep Singh from Pure Storage to learn more about the emergence of flash-optimized tier 1 enterprise storage platforms.
Sandeep Singh Director of Product Marketing
Think Cloud is Cheap? Think Again.
11:45-12:05PM
Learn how Nexsan Unity™ can deliver a high-performance private cloud far more cost effectively than the public cloud. How Unity™ provides users with easy access to their corporate files via any device: mobile, desktop, and web, managed by Active Directory.
Gary Watson Founder and CTO
Cloud-Based Disaster Recovery
12:10-12:30PM
Many organizations have elected to adopt a hybrid disaster recovery architecture… one in which public or private cloud capabilities can be deployed. Many options are available, but which approach is right for you? Are cloud appliances or gateways always needed?
Christophe Bertrand VP of Product Marketing
UnKeynote Part 2 with Roger Lund
12:40-12:55PM
Roger Lund Senior Cloud Architect, Deltaware Data Solutions
Make Your Cloud Infrastructure Invisible
12:55-1:15PM
Learn how Nutanix makes datacenter and cloud infrastructure invisible, elevating IT to focus on the applications and services that power the business.
Krishnan Badrinarayanan Director of Product Marketing
Remaking Secondary Storage
1:20-1:40PM
This session will focus on how the principles of hyperconvergence are remaking the secondary storage market and enabling customers to take control of their secondary data in ways never possible before.
Sameer Nori Director of Product Marketing
8 Things You Need to Know About DRaaS
1:50-2:10PM
With downtime costs reaching $9,000 per minute, Disaster Recovery as a Service (DRaaS) is one of the hottest use cases for leveraging the cloud. However, with so many options and a finite budget, it's difficult to find the critical capabilities that will help you sleep at night.
Dick Csaplar Product Marketing Manager
Flip Your Cloud Strategy Upside Down with Multicloud Storage
2:15-2:35PM
Today it's not about whether to use cloud or not, but how. The problem is most organizations are not best taking advantage of cloud with a multicloud approach. Learn how multicloud storage is the foundation of today's modern cloud strategy to help you achieve enterprise-grade service levels, data mobility, and visibility across any cloud you choose.
Douglas Ko Strategy and Market Development
Digital Transformation and Enabling the Next-Generation Data Center
2:40-3:00PM
Enhance speed to market with containers through persistent volumes in the enterprise. Meet storage SLAs with guaranteed Quality of Service (QoS). Leverage public cloud storage with confidence.
Rob Klusman Americas Director Next-Generation Data Center
UnKeynote Part 3 with Tim Crawford
3:10-3:25PM
Tim Crawford CIO Strategic Advisor, Avoa
Presentation Synopsis:
Digital Transformation; Security implications, and what it all means for IT staff and CIO career prospects
The Right Storage Is the Key to Private Cloud
3:25-3:45PM
Private cloud can be hard to get right. How do you achieve the same level of agility, scale and self-service of public cloud within your own datacenter without an army of engineers? We will discuss how storage is often a blocker to private cloud agility, and how the right choices in infrastructure, including storage, can turn your private cloud nightmares into enterprise cloud success.
Chuck Dubuque VP, Products and Solutions
Building a Multi-Tiered Enterprise Storage Strategy
3:50-4:10PM
Flash is all the buzz, but there is still room for high-density disk based solutions. Come learn how easy and economic it is to accelerate your business and save a ton of cash at the same time
Rob Commins VP of Product Marketing
Cloudistics
4:15-4:35PM
Dan Mroz Director of Channel Sales & Alliances